Gamer cartoon gratis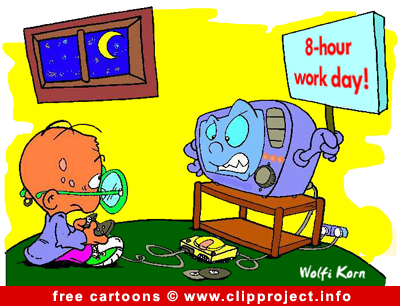 Image information
Description
Gamer cartoon gratis
Keywords: Funny it cartoon, it jokes, game console picture for free, free game console caricature, download free game console cartoon, free it cartoons download, funny computer cartoon, computer jokes, free computer cartoons, short funny it jokes, it humor free
Computer Jokes
Guy 1: "How's your history paper coming?"
Guy 2: "Well, my history professor suggested that I use the Internet for research, and it's been very helpful.
Guy 1: "Really?"
Guy 2: "Yes! I've already located 17 people who sell them!"
###
PLACE FOR YOUR COMPUTER JOKES!
If you have funny appropriate jokes, please send there to us via field "Comments" below. After check by admin, your jokes will/can be published on this page.
Share this image in Forums (BBcode)
Include image :
Link image :
Total images in all categories: 238
Total number of hits on all images: 1,376,053

---