Google cartoon free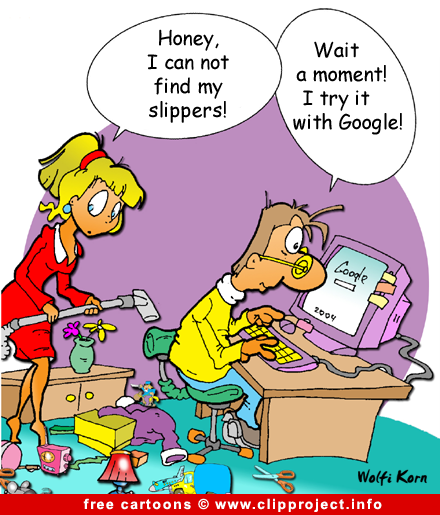 Image information
Description
Google cartoon free
Keywords: Funny it cartoon, it jokes, husband and wife picture for free, free husband and wife caricature, download free husband and wife cartoon, free it cartoons download, funny computer cartoon, computer jokes, free computer cartoons, short funny it jokes, it humor free
Computer Jokes
A computer salesman, a hardware engineer, and a software engineer are driving in a car together. Suddenly the right rear tire blows out, and the car rolls to a stop. Our three heroes pile out to investigate. The salesman announces sadly, "Time to buy a new car!" Says the hardware engineer, "Well, first let's try swapping the front and rear tires, and see if that fixes it." Replies the software engineer, "Now, let's just try driving the car again, and maybe the problem will go away by itself."
###
PLACE FOR YOUR COMPUTER JOKES!
If you have funny appropriate jokes, please send there to us via field "Comments" below. After check by admin, your jokes will/can be published on this page.
Share this image in Forums (BBcode)
Include image :
Link image :
Total images in all categories: 238
Total number of hits on all images: 1,376,027

---