Free Cartoon image Sky Divers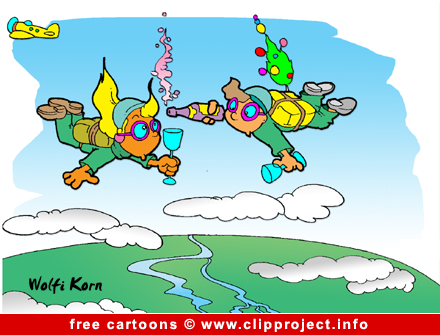 Image information
Description
Free Cartoon image Sky Divers
Keywords: Funny party cartoons, free party cartoon images, skydiver picture for free, free skydiver caricature, download free skydiver cartoon, gratis party pictures print for free
Jokes about Fun and Parties
What's the difference between a bad golfer and a bad skydiver?
Bad Golfer: "Whack!" "Damn!"
Bad Skydiver: "Damn!!" "Whack!!"
###
PLACE FOR YOUR PARTY JOKES!
If you have funny appropriate jokes, please send there to us via field "Comments" below. After check by admin, your jokes will/can be published on this page.
Share this image in Forums (BBcode)
Include image :
Link image :
Total images in all categories: 238
Total number of hits on all images: 1,387,129

---